Payroll Service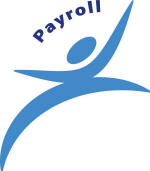 Forefront Accountancy Services Limited offers a full payroll service to provide an efficient and cost effective way to provide payroll solutions for your business.
We will operate a weekly or monthly payroll service providing payslip details of gross pay, deductions and net pay required. We will advise you for the payments required to be made to HM Revenue and Customs for tax and national insurance deducted from staff wages, and date these need to be made by. Late payment to HMRC will result from late payments or failure to submit statutory forms by required deadlines.
Our payroll service offers full compliance with all required annual returns to HMRC for P35, P14 and P11D forms and to provide each employee with P60 forms to comply with regulations.
We will also advise on any necessary changes to rates of pay due to amendments to minimum wage legislation, age changes as well as any other adjustments required to comply to ever changing tax laws.