Business Registrations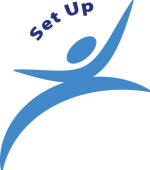 Forefront Accountancy Services Limited is available to help you with the registration of your business with all regulatory bodies and ensure compliance with all statutory conditions dependant on the required company structure.
We can advise on company formations, partnership arrangements and setting up of Limited Companies and any obligations you may have under the Companies Acts.
We can implement Limited Company formation, usually within 48-72 hours, and deal with the registrations with relevant bodies for VAT, PAYE and corporation tax as well as dealing with company secretarial compliance issues.
Once registration has been confirmed with HM Revenue and Customs we will subsequently register for submission of VAT returns, PAYE information and tax returns through the on-line service as well as, where relevant, Companies House on line submission of annual companies return.
We can also where required set up a system for your internal use to ensure relevant deadlines are adhered to and you comply with all statutory requirements.