Book-Keeping Advice and Support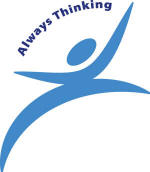 Forefront Accountancy Services Limited can support your business by providing details of the book-keeping services you will need to maintain in order to keep accurate records for both VAT and tax purposes.
Without accurate records it will be difficult for you to keep control of your business and extract information. We are able to explain what records you should be keeping and what information you need to complete to enable the preparation of management accounts.
If you keep proper records and ensure clear, accurate information is provided we will be able to produce profit and loss information and management accounts based on this and subsequently prepare annual accounts more cost effectively for your business.
We also offer the option of taking all your day to day book-keeping requirements in house, keep records on your behalf, calculate and submit your VAT returns, produce management accounts based on the information and annual financial accounts for the business at a fixed monthly cost.