Licensed Trade Accountancy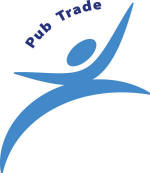 The management team at Forefront Accountancy Services Limited has a combined experience of some 18 years of working within Licensed Trade Accountancy practice and we feel that we are well placed to offer both practical and financial advice to prospective or existing licensees.
For prospective licensees we can work with you on the initial business model for the public house and provide cash flow forecasts tailored to the requirements of your Pub Company.
We will then work with you to decide the best set up for the business and to ensure all regulatory requirements and registrations with HM Revenue and Customs and Companies House are fully met.
We provide an ongoing 'running commentary' for the performance of the business providing quarterly interim accounts showing gross profit margins being achieved and net profit situation to give you timely updates on exactly what the position of the business is, based on the latest information available.