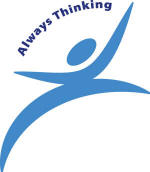 Forefront Accountancy Services Limited can help you to concentrate on the important task of running your business by providing support and information for all areas of accountancy and ensure all your regulatory responsibilities are met.
New Business Start Ups
All new businesses will need to provide a business plan and projected profit and loss / cash flow forecast in order to secure finance or assess the viability of the proposed business. Let us use our experience to turn this daunting task into a simple step towards working for yourself.
Company Set Ups
All businesses need to be correctly structured dependant on the individuals and circumstances involved. We can advise of the options and advantages of sole trader, partnership or Limited Company set up. We can arrange Limited Company registrations and liaise with Companies House as well as ensuring compliance with company secretarial duties on an ongoing basis.
HM Revenue and Customs
All businesses need to be registered with HM Revenue and Customs for both VAT and PAYE services. Regular VAT returns then need to be calculated and submitted to meet deadlines as advised by HMRC. We can ensure correct registration and ongoing compliance, advise of any changes to regulations and make sure that the business avoids any unnecessary penalties and/or interest due to missed deadlines.
Management and Year End Accounts
All owners and managers need information on the current health of their business, and to assess if any cost areas need attention. We aim to provide regular quarterly (or monthly if required), profit and loss accounts along with statutory financial year end accounts for the business to furnish you with the information you need to take control of your business and plan ahead.
Taxation
All profitable businesses will be liable for taxation to HM Revenue and Customs, either by annual self assessment or corporation tax return. We will help you to minimise your liability by claiming all available allowances, computing any tax payable, completing and submitting the return to HMRC within the deadline date set.
We will advise of any changes in legislation and allowances and ensure returns are submitted correctly and on time to avoid the risk of incurring any penalties.
Payroll Services
All businesses will at some stage need staff. We offer a full payroll service, processing weekly or monthly pay, calculating and advising of net pay due to employees and the required payment to HM Revenue and Customs for both employee and employer contributions.
We advise and update on any adjustments needed due to minimum wage increases or other statutory changes and provide full end of tax year service which provides statutory forms, eg.P60 and P11Ds and the required P35 submission to HMRC.
We provide an efficient, cost effective solution to payment of staff whilst ensuring you operate within all legal guidelines.