About Us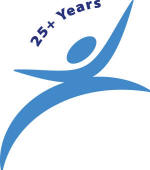 Let us introduce you to Forefront Accountancy Services Limited.
We are a newly founded practice headed by experienced management, offering fully comprehensive accountancy services. We are also experienced in Licensed Trade accountancy having worked within a practice specialising in this area for a combined 18 years. This enables us to offer full support and advice to licensees and their business.
Having experienced working within a fast expanding practice, we recognise the difficulties of maintaining a personal connection with clients as businesses develop. Our emphasis is now on working closely with each client and having the time to advise, discuss and help them to grow their business and prosper. We would welcome the opportunity to develop and grow alongside you providing a personal, dedicated service to help your business achieve its potential whilst ensuring it operates within and meets all regulatory requirements.
We are also committed to keeping our costs as low as possible to ensure we provide a competitive service and to this end we keep the business as paper-free as we can and the majority of communication and information will therefore be supplied in electronic format (unless otherwise specified).